In this article, Very Serial will be reviewing the top 5 urgent mobile loans in Nigeria that do not require documentation to access personal and business credit loan in times of financal emergencies.
These lending platforms do not require collateral, guarantor or any physical visit to the loan company office before you can access finance. You can get up to N500,000 credit and above for business or individual instantly once you meet the basic requirement.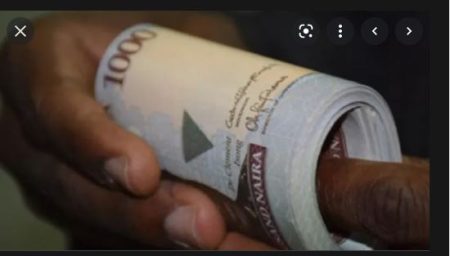 List of Urgent Mobile Loans In Nigeria Without Documentation: Top 5  Banking Platform That Will Give Instant Cash Loan
It is possible to have a financial downturn either for your business or for your family or for yourself or even a critical need to meet living expenses or an emergency crisis that requires urgent cash.. In such time, urgent mobile loan banks in Nigeria such as GTB Quick Credit loan, Lendigo Business Loan, Alat by Wema Loan App and other can provide lifeline for some good funds up to N500,000 or even more.
1. GTB Quick Credit
GTB Quick Credit provides fast and urgent mobile Loans In Nigeria Without documentation from N500,000 – 5 Million charging just 1.5% Interest rate per month.
This is the first urgent loan in Nigeria without documentation on our list, and also one of the best platforms for quick loan for Nigerians requiring credit without having collateral. It is managed and offered by Guaranty Trust Bank Plc, a leading deposit money financial institution in Nigeria. The scheme is a time loan accessible to Salary and non-salary account holders.
Whether you are a salary earner or self-employed, the bank promises that prospective customers can now get the much needed cash instantly, with a repayment plan spread over 6 – 12 months. Quick Credit funds you up to N5million at an interest rate of 1.5% monthly with no hidden charges.
2. Lendigo Loan App
Lendigo business loan app is one of the best urgent mobile loans In Nigeria without documentation for small businesses, offering loan ranging from N300,000 – N10m for your business.
Lendigo has a vision to become Nigeria's leading financial institution dedicated to small businesses through technology and innovative practices. The company prides itself as being Nigeria's No 1 SME Finance Provider.
Lendigo provides easy, fast, flexible and reliable access to working capital to Nigerian SMEs according to their individual requirements and suited to their business and finance needs. You can easily apply for a business loan on the Lendigo App at a very low interest rate, and get it credited straight into your account, even if your business is not yet registered.
3. Wema Bank ALAT
Wema Bank Alat digital lending platform is another trusted and legit urgent mobile loan in Nigeria which does not require documentation, collateral and made for for people who are salary earners whether they have account with the bank or not.
Riding on its reputation of offering seamless financial services, Wema Bank introduced ALAT to ensure customers have access to the salary-based quick loan without any form of paperwork. All you need to do is to download the ALAT app or use the ALAT web page without any collateral required and access between N50,000 and N2m in urgent cash loan. Loan tenure ranges between 3 to 24 months with only 2% interest rate per month on a reducing balance basis.
4. C24 Capital Lending App
C24 Capital lending platform is a credible and urgent mobile loan company in Nigeria that doesn't demand much documentation or collateral. You can get access to N1m with this loan app.
C24 Capital promises to create an avenue for people to actualize opportunities around them, by having access to money when they need it. The platform offers mobile loans with low interest rates and a simple repayment plan to customers. The least amount that can be accessed is (forty thousand naira (N40,000) and the maximum for a new customer is seven hundred and fifty thousand naira (N750,000) while existing customers can get up to One million naira(1,000,000) this depends on borrower's ability to repay based on income level and other selection criteria which will be verified.
5. QC Advance
QC Advance is an urgent mobile loan platform In Nigeria without documentation, collateral or paperwork but it is for Lagos Residents Only. The loan app is managed by QC Advance Services Company Limited located in Lagos. The platform is set up to provide access to quick credit in the fastest and simplest way possible.
The organization provides mobile loans at competitive interest rates for individuals and businesses to meet their urgent financial needs without collateral. QC Advance Services Company Limited commenced operations in January 2018. From this date, they claim to have put smiles on the faces of numerous Nigerians by assisting them with quick loan in the fastest way possible – without any form of stress on them.
.